From unmanned stores to roadshow robots, modern retail technology is shaping the way Australian businesses launch brands to the Chinese market.
Ma Yun, founder of Alibaba Group, said: "In the future, 60%-80% of the new retail e-commerce will have no future without reform." New retail will become an inevitable trend.
What is new retail? Let's take a look at TAOCAFE from Alibaba Group. It is the "unmanned store" that combines Ma's new retail concept. The consumer scans the QR code for product information, if a product is desired, buyers just need to walk out with the product, and the payment is automatically completed when walking out of the store.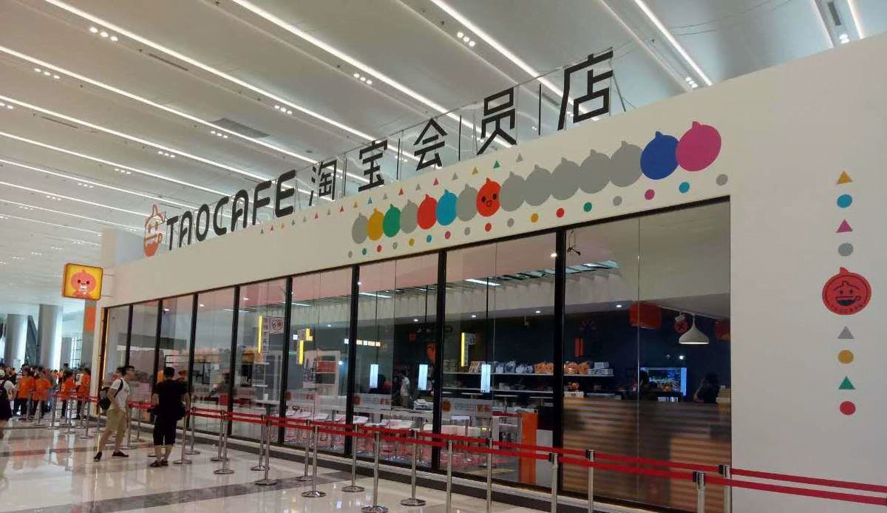 The rise of unmanned stores is attributed by m-commerce, Unmanned stores meet two things: "product information" and "convenient mobile payment automation." And these can be achieved through mobile phone applications such as WeChat.
Before buying a product, consumers must first have a good impression on the brand of the product. It is best to get from word of mouth from friends, family, or from social media, ultimately it is best to try it out for personal experience by oneself.
Chinese consumers are loyal to well-known brands that are strongly promoted, they don't easily trust the brands that have never been heard, or brands that have no reputation.
So how do you become known by the local consumers in China? In the past the only way seems to be importing the goods and making them available for consumer experience. However for many Australian brands with good products that wish to develop their Chinese market, cost to import goods into China is too high and time-consuming. Furthermore it is necessary to obtain import licenses for each product through a test will take at least half a year. Products used for the human body, such as beauty skincare products, are also forced to be tested in animals and replaced with Chinese labeling and packaging, leaving many Australian manufacturers who advocate natural, vegan, organic, animals-care and environmental protection, hesitant to obtain the license. But not investing on local shelving may be a right decision, as manufactures will soon find the total import cost is very high so it may be better off investing on a local factory, which can be another fatal decision. Why?
When foreign brands set up factories in China and locally package them, the product becomes "made-in-China". So the Australian products that consumers are buying from local channels are not really made-in-Australia. Once a brand moves to china and becomes well known, very soon there will be counterfeit products in the marketplaces such as TaoBao, Tmall and JD. Therefore, in order to avoid buying counterfeit goods, consumers are looking to buy same products from trusted channels, and many turn to Daigou (in Chinese words, buying agent) they know personally, who can help to buy products from Australia and send them to China. Funny, isn't it? At the end of the day, after all the effort to bring the products to China, people still want to buy from Australia directly.
Therefore the task for a smart Australian manufacturer shall be how to make the brand known for directly purchasing cross border, instead of investing on making the products available for local distribution.
This means few tasks: raise brand awareness and availablily to purchase from China via trusted channels.
We have the solution – EMPOS roadshow robot.
EMPOS- Ecommerce Marketing Point of Sales Roadshow robots offer solutions that meet modern retail trends. It is an AI machine designed for the behavior of Chinese consumers. The EMPOS is similar to a vending machine and can be customized for brand/product theme. It has a 50″ large-screen touch screen on the front, which interact with consumers in real time with promotional signage on Ads & Offers.
Each EMPOS system is a physical mini store that can be set up in an office lobby, mall corridor or public subway station. It's small in footprint, and the shape can be customized, it can store hundreds of goods and/or thousand of trial samples, and connected to the AI backstage for management and analysis.
In Shanghai's buildings, metro stations,100 EMPOS roadshow robots are working as unmanned shops to reach more than 800,000 consumers every day.
People who see ads on EMPOS roadshow robots can scan QR codes from large 50-inch touch screens and interact to get more product information. They can redeem free trial samples or purchase items and participate in promotions.
Currently, EMPOS roadshow robots already have 200,000 users, and the users are growing rapidly along with the volume of consumer data.
Sample experience & online purchase
EMPOS Roadshow Robots provide international brands to launch products for consumer experience and guide consumers through online purchases. This business model is a combination of offline experience and online purchase, is a perfect implementation of new retail.
Consumers first see the designed brand appearance on the robot, and then obtain product offers from the rotating banners on the touch screen. Consumers can redeem offers by scanning it into their mobile devices, these offers may be free trial samples which can be obtained from the machine. EMPOS will then get the consumer to follow its WeChat social account, providing consumers with more customized offers based on their preferences, and effectively convert them into loyal customers.
The SydneyDirect Channel program with EMPOS new retail technology helps Australian brands to launch into the Chinese market.
To learn more, feel free to reach out.