Kupiter works with our clients to find the best typea of google ads that suit for tclients marketing goals, and drive traffic from various medium channels for conversion.
We specializes in Keyword Search campaign, Display Network campaign (Video/ADs Banner placement and targeting ) Remarketing campaign, Shopping campaign. We work with our clients to setup campaign strategy for business goal conversions.
Our online marketing service lies on years of profound knowledge in sales of marketing in various of industries. We serve multinational companies including Airlines, Telecoms as well as local Retailers with their goals in mind.
We position ourselves as clients digital marketing BU and target for conversions, in this way we do 100 healthy score campaign for our clients.
For more information, please email : contact@kupiter.com  Skype : kupiter
Here are some of our ads appearing in the target network:
China Airline Ads
Search Keywords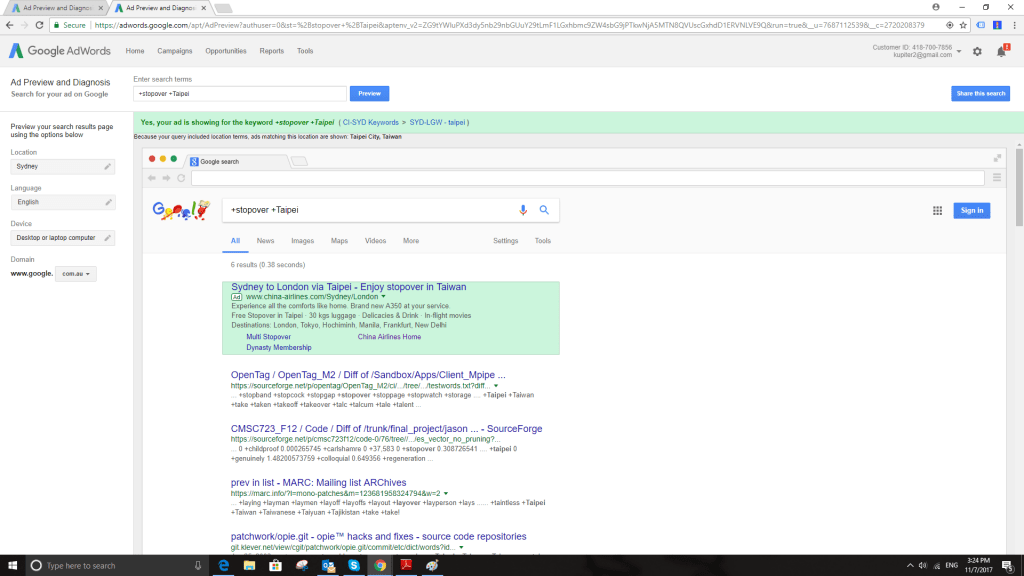 Display banner
Responsive Ads show in Forbes (E.Tel & Tplaza)
Dynamic Ads show in SMH Sydney Morning Herald
Ads shown  on Desktop:
Evergreen Symphone Orchestra Australia Debut
長榮交響樂悉尼歌劇院演出 布里斯本澳洲首演
Fashion Bags
Earing
TVCube
TVCube
TVCube for Japanese
Our Google Ads promoting Hot.Author Facebook Fan page is more cost-effective than running Ads with Facebook
FoFoCup
Tplaza is very good at Mandarin ADs Copy, this special gift is an advantage to our local clients who uses English only.
ADs shown on mobile phone
Stop leak your advertising budget now and  get a free consultation on getting effective campaign.
Call (+61) 02 94102950 Speak to Edwin or
Email to edwin@kupiter.com